About Us - Scimone, the best sicilian desserts online
Cannoli.online pleases the most demanding palates, as it has been doing for years, offering authentic Sicilian pastry online.
Master confectioners Scimone create unique and inimitable desserts, with fifty years of experience and the use of unique ingredients for their quality and freshness, such as cottage cheese made from pure sheep's milk.
Cannoli, cassata, and mignon desserts, within 24 hours, comfortably at Your Home.
DELIGHT YOUR PALATE!

Virtual tour inside the Old Confectionery Scimone
Our isothermal packaging is the result of many years of experience; it has been designed to transport desserts preserving the integrity and freshness of our products.

Cannoli, for example, are packed one by one with a special food wrap, afterwards they are inserted into appropriate containers inside a thermal box with a powerful refrigerant. To prove the efficiency of our packaging and our logistics, we asked some of our loyal customers to shoot a live video during the delivery and the opening of the packaging.

You can give a glance on the results watching our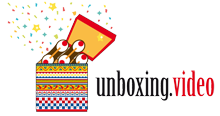 Oven-Baked Cassata delivered directly to Architect Isabelle de Vuyst-suma's home,
at the heart of Bruxelles.
DELIVERY TIMES

24h Express Shipping:
Italy, Austria, Belgium, Bulgaria, Czech Republic, Denmark, Estonia, Finland, France, Germany, Hungary, Ireland, Latvia, Lithuania, Luxembourg, Netherlands, Norway, Poland, Portugal, United Kingdom, Romania, Slovakia, Spain, Sweden

Products: cannolis, cannoli kit, cassatas, mini cannolis, mini cassatas, Apostle's Fingers, gelo di anguria, Savoia cake, buccellato, birthday cassata, rice balls arancini, cartoccio, sfincione, almond cakes
| | | |
| --- | --- | --- |
| Order | Shipping | Delivery |
| Sun | Mon | Tues |
| Mon | Tues | Wed |
| Tues | Wed | Thurs |
| Wed | Thurs | Fri |
| Thurs | Mon | Tues |
| Fri | Mon | Tues |
| Sat | Mon | Tues |
Warning: cannoli-kit, buccellato and almond cakes destination Italy are sending by Standard Shipping
48h Express Shipping:
Canada, Switzerland, USA:

Products: cannolis, cassatas, mini cannolis, mini cassatas, marzipan fruits
| | | |
| --- | --- | --- |
| Order | Shipping | Delivery |
| Sun | Mon | Wed |
| Mon | Tues | Thurs |
| Tues | Mon | Wed |
| Wed | Mon | Wed |
| Thurs | Mon | Wed |
| Fri | Mon | Wed |
| Sat | Mon | Wed |
| Except in cases of customs delays | | |
Standard Shipping:
Italy

Products: almond delights, marzipan fruits, wines, extra virgin olive oil
| | | |
| --- | --- | --- |
| Order | Shipping | Delivery |
| Sun | Mon | Wed |
| Mon | Tues | Thurs |
| Tues | Wed | Fri |
| Wed | Mon | Wed |
| Thurs | Mon | Wed |
| Fri | Mon | Wed |
| Sat | Mon | Wed |
Products: cheeses, ricotta cheese
+3 working days for product preparation
Standard Shipping:
Austria, Belgium, Bulgaria, Czech Republic, Denmark, Estonia, Finland, France, Germany, Hungary, Ireland, Latvia, Lithuania, Luxembourg, Netherlands, Norway, Poland, Portugal, United Kingdom, Romania, Slovakia, Spain, Sweden

Products: buccellato, almond cakes & delights, marzipan fruits, extra virgin olive oil
| | | |
| --- | --- | --- |
| Order | Shipping | Delivery |
| Sun | Mon | 3-5 days |
| Mon | Tues | 3-5 days |
| Tues | Wed | 3-5 days |
| Wed | Mon | 3-5 days |
| Thurs | Mon | 3-5 days |
| Fri | Mon | 3-5 days |
| Sat | Mon | 3-5 days |
Products: cheeses, ricotta cheese
+3 working days for product preparation